LHP Hotels
Excursions and Tours Services
To make your stay even more pleasant, we are available to help you plan a wide range of activities – from cooking courses to guided tours:
TUSCAN COUSINE LESSONS AND OPERA
(Duration: around 5 hours)
You'll be welcomed into a beautiful Villa in the Chianti Fiorentino countryside, more specifically in San Casciano Val di Pesa.

During a tour of the property you'll learn about the origins and the farming of the ingredients you'll be using during your cooking lesson. You'll pick fresh fruit, vegetables and aromatic herbs.

You'll cook a traditional Tuscan meal, made up of 5 courses: a starter, the main course with homemade pasta, a meat dish, a side and a dessert. The menu varies according to which fruits and vegetables are in season at the holiday farm, guaranteeing fresh and genuine dishes. Then at sunset, in the garden, you'll get to enjoy the delicious dinner you've cooked.

But that's not it! the experience continues with a performance by professional musicians of the best Arias of Italian Opera: pieces from La Traviata, Madame Butterfly, Le Nozze di Figaro or La Bohéme.

At the end of the night you'll be given a gift, something to remember this special day when you are back home.

Please inform us of any allergies or food intolerances.
WALKING AND TASTINGS IN FLORENCE
Florence, main Tuscan city and cradle of the renaissance, is filled with art and culture, but let's also not forget about its cuisine! Tuscany has one of the best culinary tradition in Italy that, little by little, has won over thousands of people.

Our guided tour will take you to traditional and historical shops, where you can still have a real Florentine experience. Get lost in the smells and tastes of the traditional local cuisine and let the guide take you on a gastronomical journey toward the discovery of the real Tuscany! Don't miss the big finale of the tour: a real Florentine gelato!

Includes: Wine tastings - Cheese tasting - Artisanal gelato - Olive oil tasting - Aged meats tasting - White bread called "schiacciata" - Traditional Tuscan dish (Lampredotto).
WINE OFF-ROAD TOUR
(Duration: around 6 hours)
This experience was created for all those who love nature and want to explore Chianti. Get ready for an exciting, memorable, four-wheel adventure among the breathtaking views of the hills of Chianti. Enjoy nature, culture and food. Travel freely and safely with our highly-qualified personnel. This tour will also take you to the best wineries in this area, also known for its incredible landscapes and mixture of classical welcoming architecture and contemporary style. The Chianti produces some of the world's best known red wines. Thanks to its sub regions, different denominations and various independent vineyards and wine-makers, the Chianti produces millions of wine cases each year.

The first winery you'll visit is a really modern and international one, that produces around 700000 bottles per year.

The second winery dates back to the middle ages and produces circa 150000 bottles.

The third, where you'll stop to have lunch, is a family-run winery that also makes extra-virgin olive oil, honey and other traditional local products. They produce around 15000 bottles, from 100 year old vines.

To sum up, we'll visit 3 wineries, have lunch and taste 15 different wines, 3 extra-virgin olive oils, 3 grappa and honey.
FULL DAY IN FLORENCE,
MUSEO DELL'ACCADEMIA & ARTISANS
You'll get to watch artisans at work in their workshops, while our guide tells you everything about this ancient culture in the "off the beaten path" of Florence.

9:30am meet up with our guide in Florence; 9:45am Museo dell'Accademia to see Michelangelo's David. After the Accademia, a walking tour of Piazza del Duomo focusing on all the details of the renaissance art. Then Piazza della Repubblica, Piazza della Signoria and Piazza Santa Croce will be the main stops. 12:30pm three course lunch in a local restaurant with delicious food and wine. 2:30pm artisans tour.

Includes: Lunch in a local restaurant
FIRST TIME IN FLORENCE
FULL DAY GUIDED TOUR (only exteriors)
Our expert guide will explain all about life in Florence during the Roman Empire, the Middle Ages and the Renaissance. You'll understand how even the smallest details have been carefully planned to make Florence, home of Dante and Michelangelo, the stunning city that it is today. On this walk you'll admire the most important places and monuments of the cradle of the renaissance: the Duomo di Santa Maria del Fiore, Palazzo Vecchio and the beautiful Piazza della Signoria, Ponte Vecchio, the mesmerizing Lungarno and the stunning squares.
FLORENCE SHOPPING TOUR
WITH PERSONAL SHOPPER
Florence has some of the most famous fashion houses in the world (Salvatore Ferragamo, Stefano Ricci, Partizia Pepe, Gucci), most of which have impacted the history of fashion and are still trendsetters today. The incredible city centre houses the boutiques of the world's most famous designers, making Florence perfect for a fashion lover. Whether you want to expand or reinvent your wardrobe, our Personal Shopper will help you through an intense shopping session.
PRIVATE PHOTO SHOOT IN FLORENCE
Florence is perfect for a couple's holiday or a romantic get-away. Our photographer will capture incredible shots, plan the itinerary with you and share all the secrets and hidden spots of Florence he knows, so follow his suggestions! Enjoy your private photo shoot with a professional that will follow you in the most famous Renaissance sites of this incredible tour: Ponte Vecchio, Palazzo Vecchio, Piazza della Signoria, the Boboli Gardens, Duomo di Santa Maria del Fiore, Piazzale Michelangelo.
Special Offers
Discover the offers dedicated to you!
Discover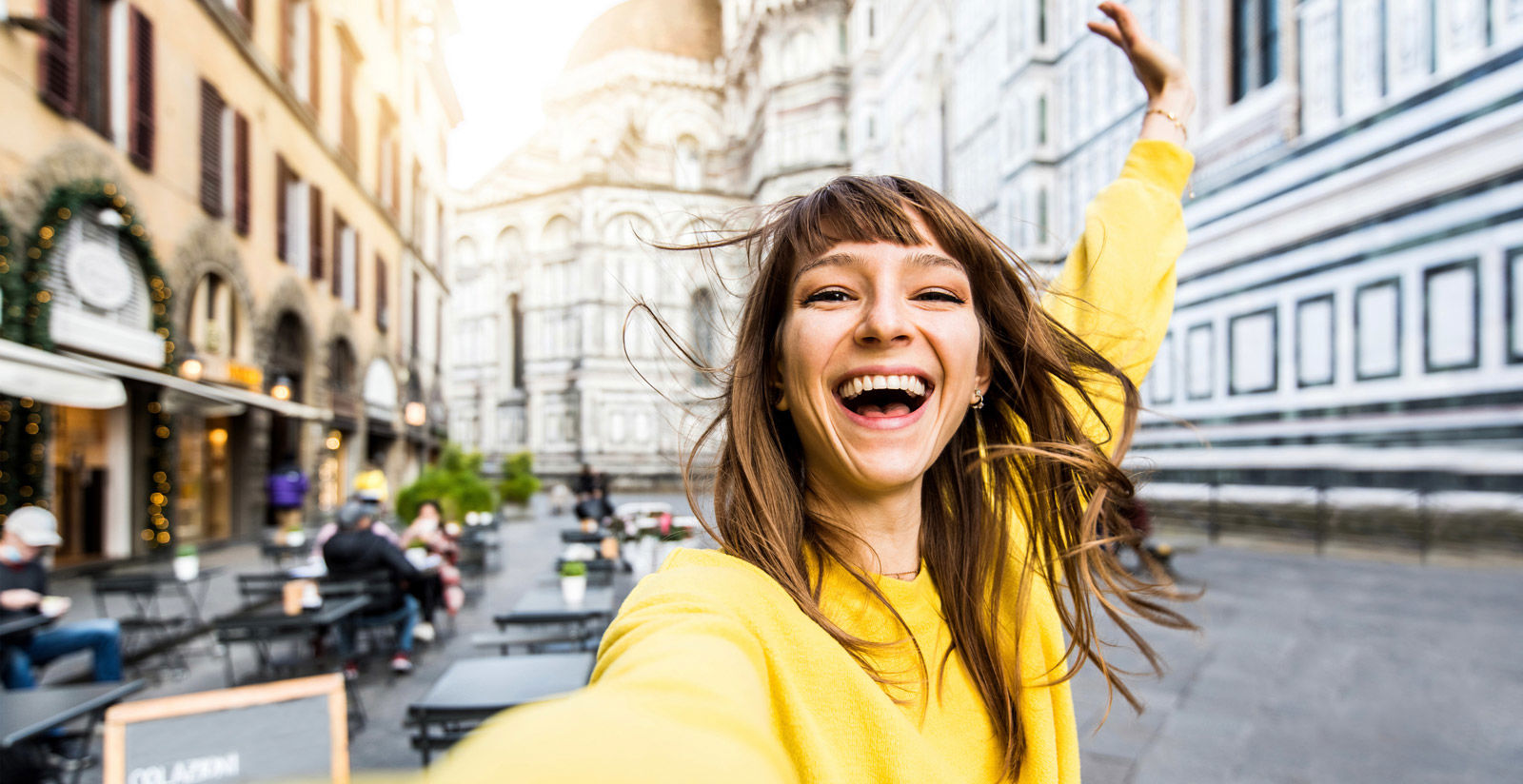 Follow us on Instagram
@lhp_hotels